KLARVIK IS A TOTAL SUPPLIER WITHIN ALUMINIUM, WITH A WIDE RANGE OF SERVICES.
Design: We realise the customer's ideas.
Production: Flexible and highly automated production.
Processing: We have the entire process under one roof.
Surface treatment: Anodizing and coating of aluminium components.
Packing/delivery: We pack and deliver according to the customer's wishes
Warehousing: We manufacture and stock based on the customer's projections.
This means that we can deliver at exactly the right time, direct from the shelf out to the customer. This enables the customer to optimise its purchases and avoid having to manage its own stock.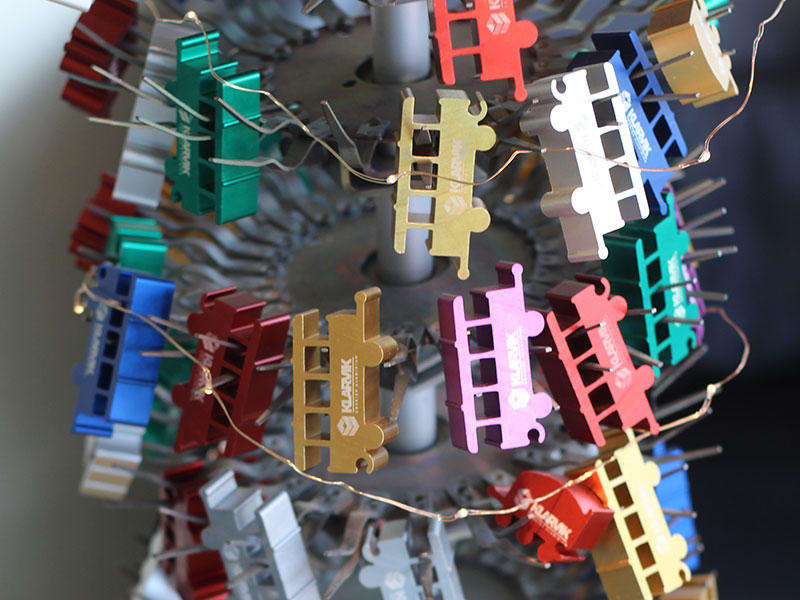 - from prototype to finished product
Development requires thinking along new lines. At Klarvik you'll encounter dedicated employees who understand aluminium and who can rapidly identify potential solutions linked to the customer's unique requirements. The earlier we get involved in the process, the quicker we can find a beneficial solution. Moreover, it is often both cheaper and better if we can contribute our expertise as early as the development phase.
We are used to facing demanding challenges. Our broad expertise and long experience means that we can satisfy the most changeable needs. It can entail producing or refining existing products, as well as developing completely new, customised solutions. The common denominator is aluminium, a versatile material with numerous benefits.
Why not discuss your ideas with our designers. Whether this means vague ideas, rough sketches or finished drawings, together we'll find the best solution.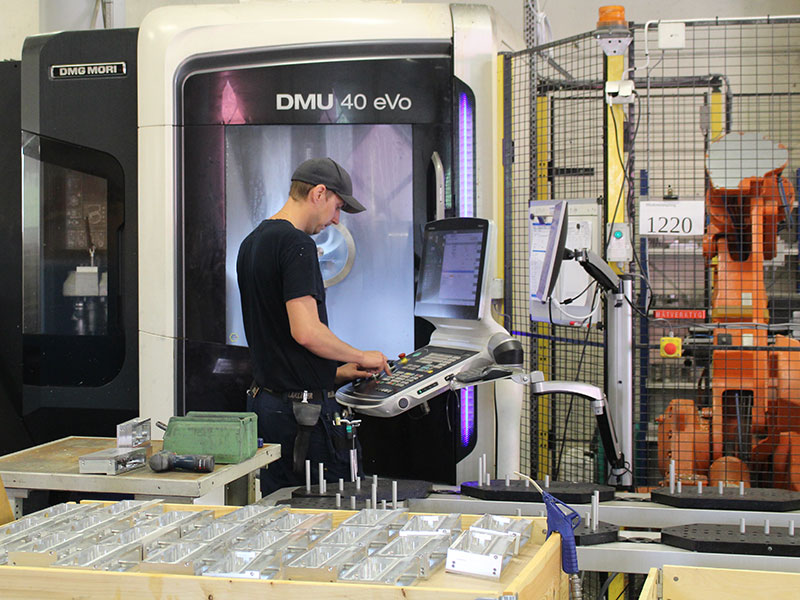 CUTTING EDGE TECHNOLOGY DELIVERS BETTER PRICES AND HIGHER QUALITY
At Klarvik, we have invested in efficient, advanced machinery that keeps production rolling round the clock. The high level of automation gives us a number of advantages. Stable and cost-effective production enables us to maintain consistently high quality, even at very large volumes. We also have the flexibility to run and deliver optimised batches to our customers, and we can quickly switch between different jobs.
We design and build most robot cells ourselves, enabling us to keep investment and running costs low and resulting in lower hourly machine rates. All these advantages naturally benefit our customers in the form of better service, higher quality and Småland prices.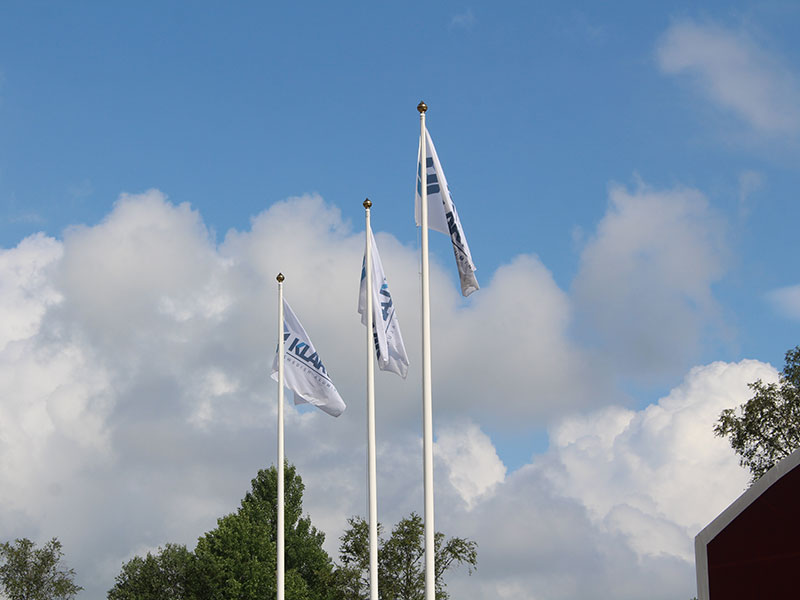 A STABLE PARTNER ALL THE WAY
As a total supplier, Klarvik is a collaborative partner to count on at all stages. From idea to production, warehousing and delivery. We combine our wide range of services with cleverly tailored solutions. Many customers find it beneficial to have a complete supplier to turn to, an interaction that provides clarity and makes it easier to have control over all parts of the production chain.
We believe open dialogue and mutual trust is the best way to build successful collaborations. Why not give us a try. Klarvik gives you a stable partner all the way.